News
July 2020
Treatments (excluding Facial Reflexology) recommenced this month. These were undertaken in a gazebo in the garden, and proved very popular.
January 2019
'What is reflexology and does it really work? We join an expert reflexologist to find out' - Evening Standard 22nd January 2019
Click here to read the article.
November 2018
Reflexology Trial treatments this month raised £380 for the Children In Need Appeal. Thank you to all those who participated.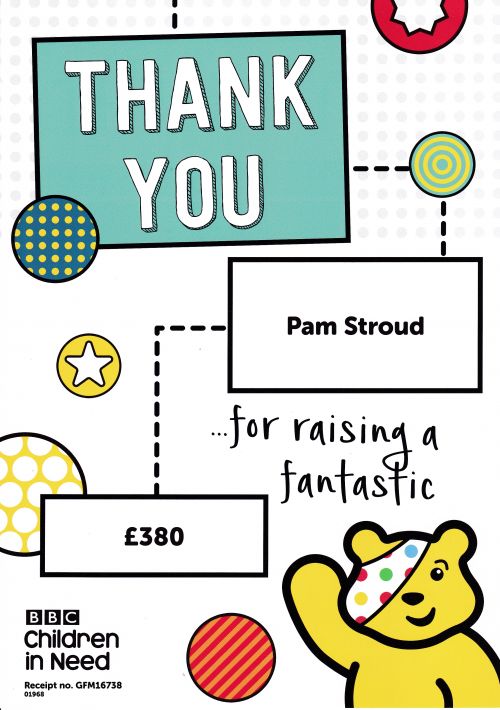 November 2018
An article in The Times of Malta newspaper, on 6th November 2018, showed further evidence of the strong connection between mental and physical health. Senior lecturer Nelson Chong, of the University of Westminster, examined the 'Broken Heart Syndrome' and finds that extreme stress such as that experienced following bereavement, divorce, etc., may damage the heart muscle and can cause permanently impaired heart function. To read the full article and view an associated video please click on the following link:
https://www.timesofmalta.com/articles/view/20181106/odd-news/you-really-can-die-of-a-broken-heart.693596

This article highlights the importance of finding ways to reduce stress in our lives and many people have found benefit from Reflexology, as well as other complimentary therapies.
January 2017
The Daily Mail of the 2nd January 2017 carried an interesting feature on Facial Reflexology. High profile therapist Ziggie Bergman sees numerous celebrity clients at her London clinic. She advocates Facial Reflexology as a natural alternative to Botox for a more youthful appearance without the possible side effect of a frozen face. Treatment improves skin tone and incorporates relaxing massage techniques.
June 2013

A recent research project has been undertaken at Portsmouth University into the effect of Reflexology on pain threshold.
This is reported to be the first scientific trial using Reflexology as a treatment for acute pain.
The outcome suggests that Reflexology may be used effectively in conjunction with conventional drug therapy to provide pain relief for conditions such as: Osteoarthritis, Back Pain, and Cancers. Dr Carol Samuel, who conducted the trials, concludes that Reflexology appears to stimulate the brain to increase production of endorphins, the body's natural pain killing chemicals.
To read more about this click on the following link:
http://www.port.ac.uk/uopnews/2013/04/09/reflexology-reduces-feelings-of-pain/
Reducing Stress Hastens the Healing Process
A recent article by Kevin Rawlinson in The Independent newspaper, on the 10th June 2010, described the results of research that had been conducted, linking people's level of stress to the time it took them to recover from injuries.
In essence the research indicated quite clearly that the time to recover from injuries was up to twice as long in those people suffering from the highest degrees of stress, compared to those participants with the lowest stress levels..
These results were presented by Professor John Weinman, from the Institute of Psychiatry at King's College London, to the Cheltenham Science Festival. Given that Reflexology has long been acknowledged to be beneficial in reducing stress, this is a useful scientific confirmation of what has to date been practitioners' experience - the link between mental and physical well-being.
Services to Farnborough Multiple Sclerosis Support Group
From February 2008 I worked for several years with members of this group. As well as being of assistance to them it has also enabled me to broaden my expertise.
The web site for this group can be found at: www.mssupport.org.uk
'Children In Need' Appeal
I offered 'taster' Reflexology sessions in the local shopping mall, with all proceeds being donated to this charity.
It was a very successful day, with many people trying Reflexology for the first time, generating a worthwhile sum
of money for this cause.
The following photograph was taken on the day: